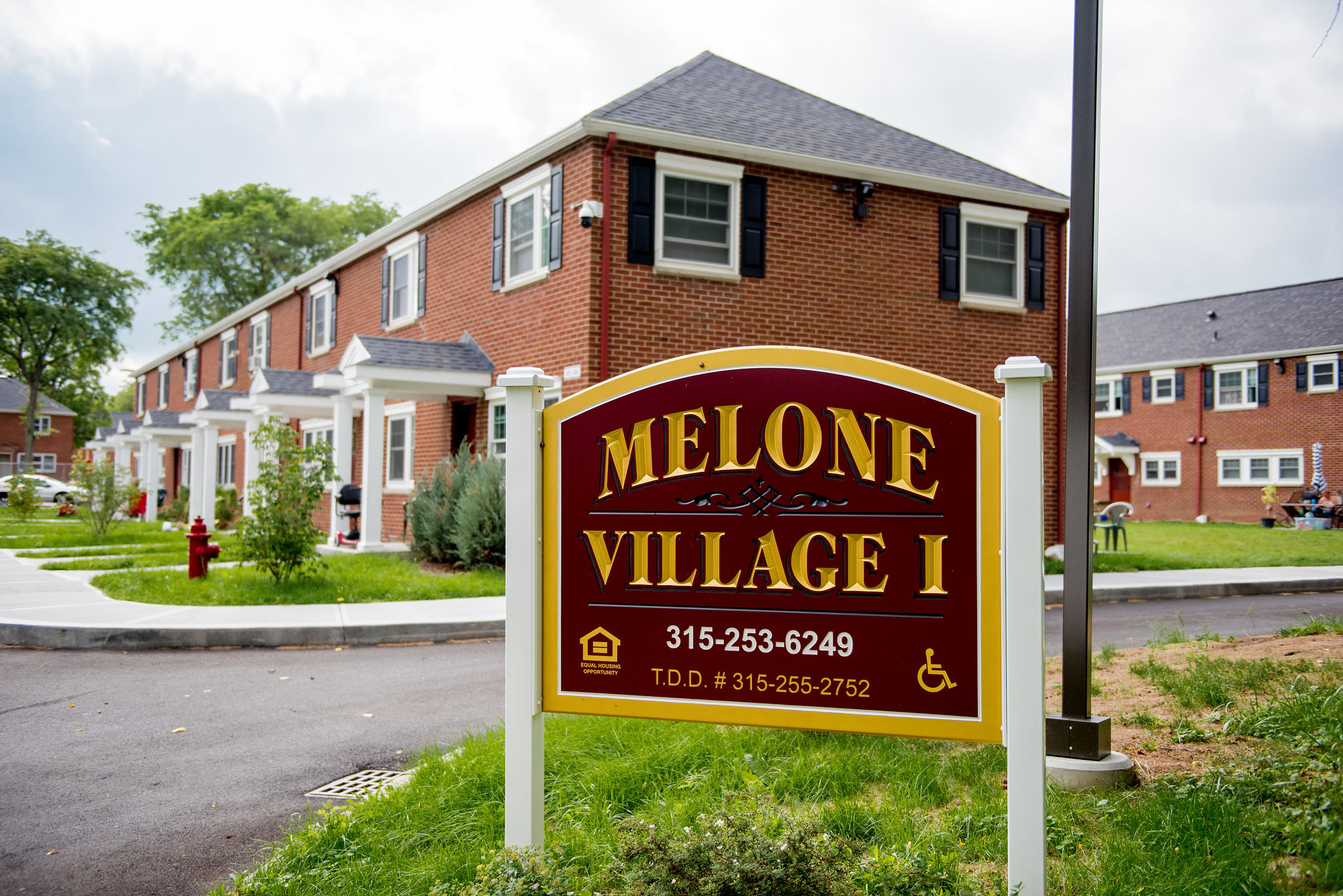 Melone Village
7 Merriman Street, Auburn, NY 13021
Melone Village is a 188-unit newly-renovated complex that includes one, two, three and four-bedroom townhouses. Melone Village contains handicapped-accessible and audio/visual-equipped units at each unit size. Most units include basements, and all units have individual laundry hookups. There is also an on-site laundry facility, community kitchen area, and computer lab located in the Melone Village Community Building. All rents are set at fixed, affordable levels. All utilities are included in rent. Section 8 vouchers can be utilized at Melone Village.
Melone Village is conveniently located on a City bus route. Residents' children attend Genesee Elementary School, Auburn Junior High School, and Auburn High School (bus stop is located in front of complex). Melone Village is lead safe.
Rents at Melone Village vary and are fixed at set, affordable levels.
General Occupancy Standards: 2 per 1-bedroom, 4 per 2-bedroom, 6 per 3-bedroom, 8 per 4-bedroom.
Income Limits
Income limits are adjusted annually based on median income in Cayuga County.
Monthly Rental Costs
Rent is likely to fall within the ranges listed below. All utilities are included in rent.