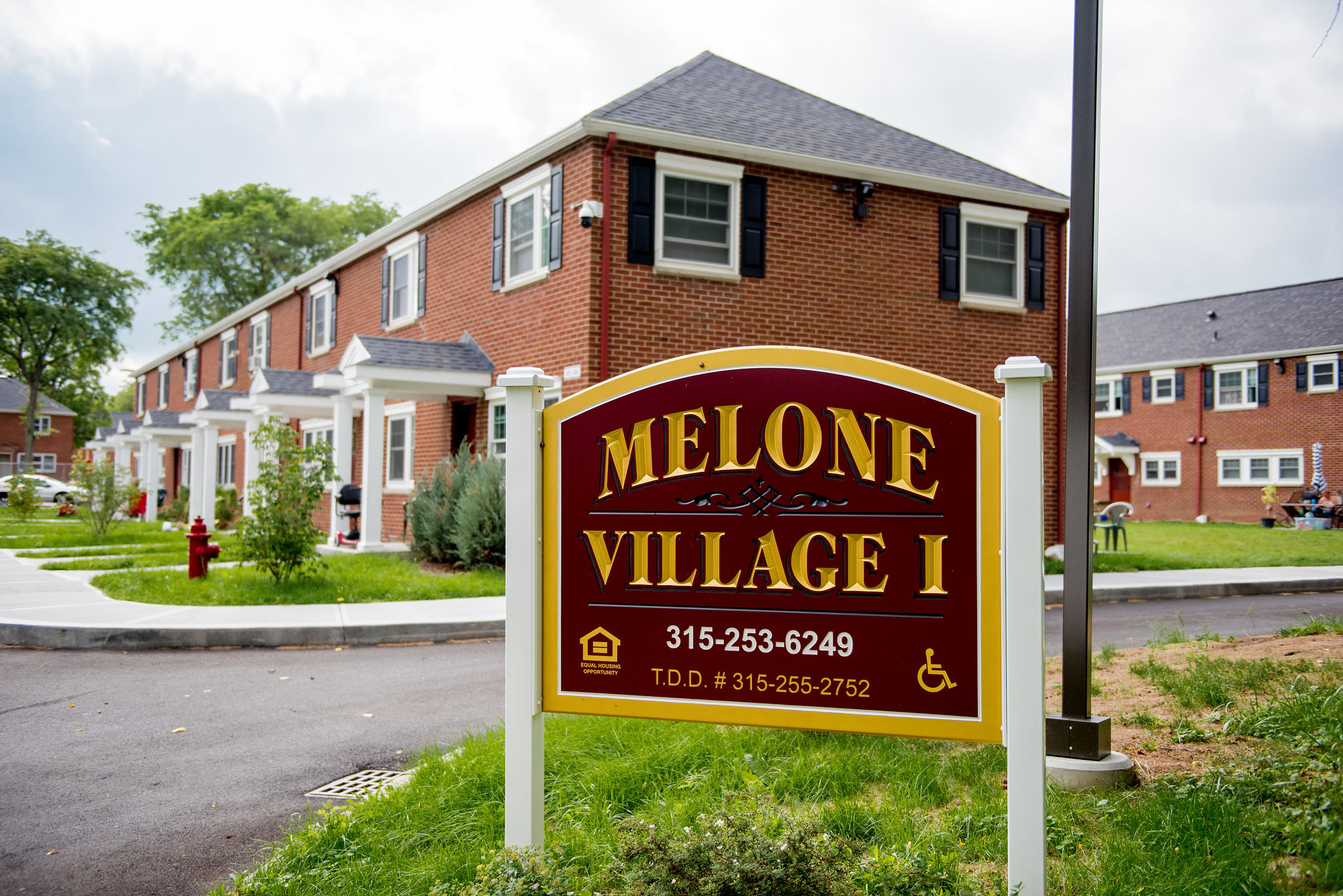 Melone Village
7 Merriman Street, Auburn, NY 13021
Melone Village is a 188-unit complex and contains one, two, three, and four-bedroom townhouses. Most units include basements with laundry hookup capability. Rent is income-based, and all utilities are included in your rental payment. Minimal excess utility charges may apply for washing machines, dryers, air conditioners, additional freezers or refrigerators, and aquariums.
Melone Village is conveniently located on a City bus route. Residents' children attend Genesee Elementary School, Auburn Junior High School, and Auburn High School (bus stop is located in front of complex). Melone Village is lead safe.
Rent at Melone Village is based on gross annual income.
Rent will not exceed 33% of a household's gross annual income (including utilities).
General Occupancy Standards: 2 per 1-bedroom, 4 per 2-bedroom, 6 per 3-bedroom, 8 per 4-bedroom.
Income Limits
Income limits are adjusted annually based on median income in Cayuga County.
Monthly Rental Costs
Rent is likely to fall somewhere in between the minimum rent and maximum rent established for each type of unit.
1 Bedroom
$166 (min.) - $467 (max.)
2 Bedroom
$207 (min.) - $570 (max.)
3 Bedroom
$228 (min.) - $719 (max.)