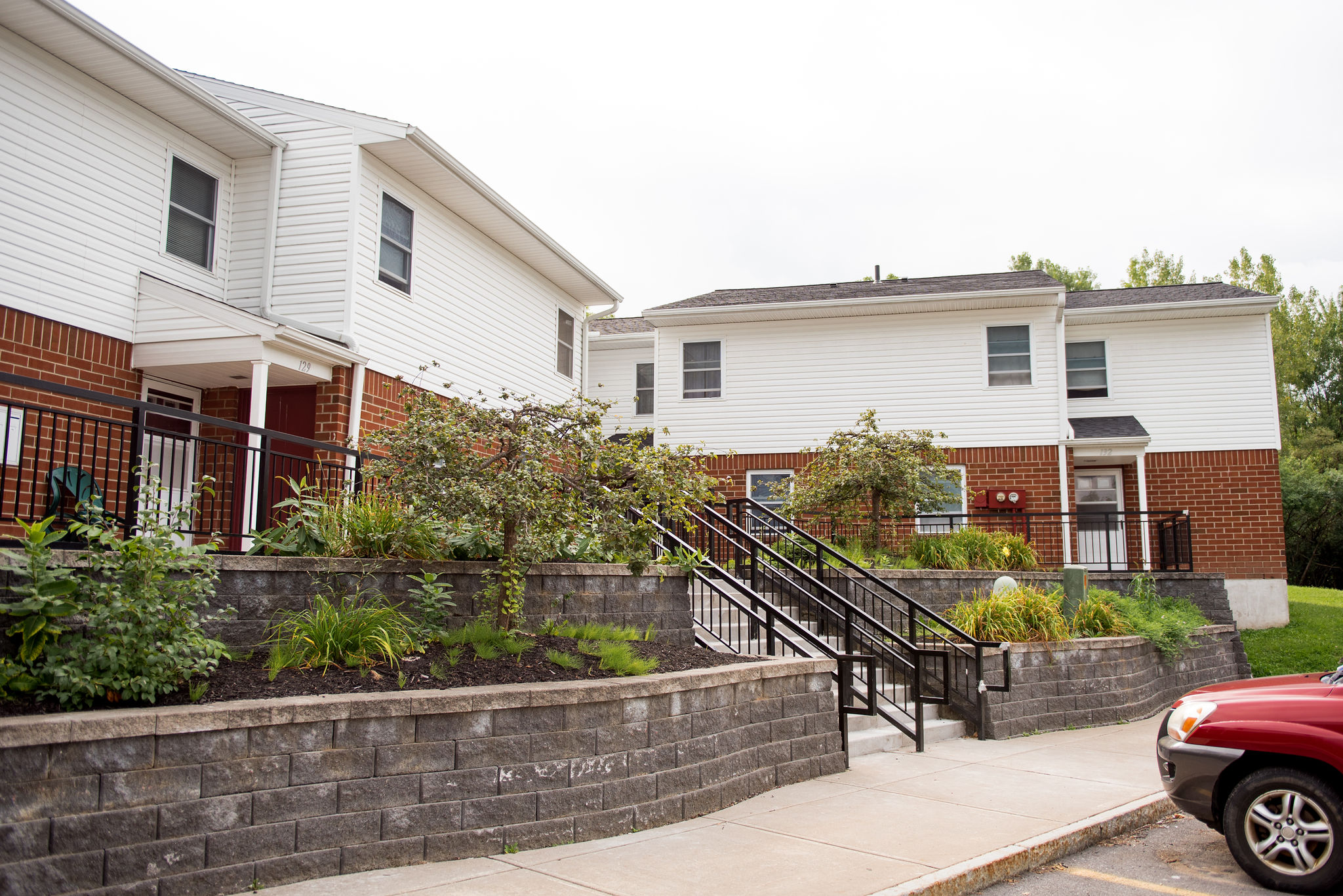 Olympia Terrace
67 Olympia Avenue, Auburn, NY 13021
Olympia Terrace is a 50-unit complex and contains two and three-bedroom units, with three handicapped accessible apartments. All units contain laundry hookups. Rent and utilities are income-based, but residents are responsible for contacting NYSEG and placing utility service in their own names.
Olympia Terrace is adjacent to Brogan Manor and is conveniently located on a City bus route. Residents' children attend Casey Park Elementary School (within walking distance), Auburn Junior High School, and Auburn High School. Olympia Terrace is lead-safe.
Olympia Terrace has undergone many improvements in the past few years, including newly-renovated kitchens and bathrooms, new roofing and siding, and new, energy-efficient windows.
Rent at Olympia Terrace is based on gross annual income.
Rent will not exceed 30% of a household's gross annual income.
General Occupancy Standards: 4 per 2-bedroom, 6 per 3-bedroom.
Income Limits
Income limits are adjusted annually based on median income in Cayuga County.
Flat Rent Options
You are eligible if your income-based rent calculates higher than flat rent. Utilities not included.
Flat rent options are re-evaluated annually — adjustments are made accordingly. 
The flat rent option is only available at move-in and at annual re-examination.